Viet Nam hopes for more economic cooperation with UAE
HÀ NỘI – Minister of Industry and Trade Trần Tuấn Anh has revealed plans to promote economic, trade and investment ties with the United Arab Emirates (UAE).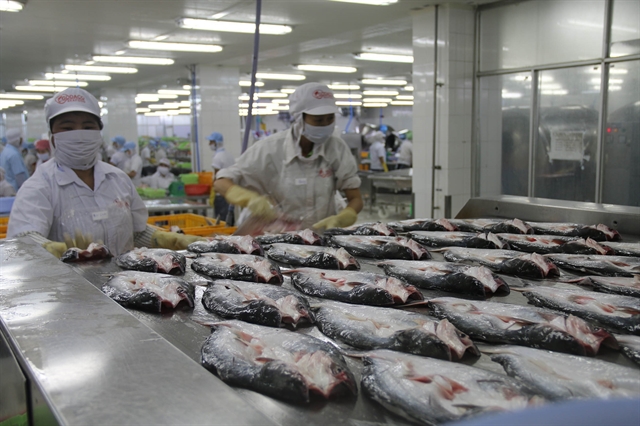 HÀ NỘI – Minister of Industry and Trade Trần Tuấn Anh has revealed plans to promote economic, trade and investment ties with the United Arab Emirates (UAE). He was speaking at a business forum held in Hà Nội on Tuesday. The Việt Nam-UAE Business Forum was organised during a visit by UAE Minister of Economy Sultan bin Saeed Al Mansouri, along with some trade promotion organisations and about 20 major UAE businesses. The UAE businesses present included import and export, textiles, farming products, processed foods, energy solutions, waste treatment, logistics, retail distribution and financial services. In his speech, Minister Anh said the Vietnamese Government has always encouraged and created favourable conditions for foreign investors, including UAE companies.
The minister suggested that business communities of the two countries continue to have close cooperation with the State management agencies of Việt Nam and the UAE to exploit opportunities and promote economic, trade and investment cooperation between the two countries. To enhance the bilateral relations the minister said UAE businesses should study investment in many areas such as infrastructure development for energy, logistics, oil, gas, renewable energy and energy saving. Those areas also include chemical industry, supporting industry, materials production, agro-processing, food and industrial park construction in some potential economic areas of Việt Nam such as Central Highlands, South Central and Southwest.
At the forum, Sultan bin Saeed Al Mansouri said he appreciated the potential of Việt Nam's market and the business opportunities during the economic development of Việt Nam. In addition, Việt Nam's participation in many free trade agreements (FTAs) would bring many opportunities and open its market for businesses from other countries to invest, including the UAE, he said.
According to Minister Mansouri, the two sides should continue to support activities to facilitate trade as well as connect the business communities.
At the business forum organised by Việt Nam's Ministry of Industry and Trade and UAE's Ministry of Economy, Vietnamese and UAE businesses signed cooperation agreements in investment and trade. In the past, the governments of the two countries have had specific measures to improve efficiency in cooperation and expand the cooperation in all fields, especially trade, according to Minister Tuấn Anh. Businesses of Việt Nam and the UAE have had more and more contribution to the bilateral trade.
Statistics show bilateral trade has been growing strongly, reaching US$5.67 billion in 2018, up 1.3 per cent year on year. The figure is estimated at $4.26 billion in the first nine months of this year, down slightly from the same period of 2018.
Anh said Việt Nam had a number of competitive products with stable quality and prices including textile-garment, wood products, mobile phones, computers, electronic devices and footwear, which also have export potential in Arabian and Gulf countries.
For its part, the UAE is known for liquefied chemicals, animal feed and consumer goods, for which Việt Nam also has great demand.
Việt Nam, with a stable economic expansion of 6.5-7 per cent and a double-digit export growth rate, was an emerging market and also an opportunity for foreign businesses, including UAE firms, to capitalise on, the official noted. 
Source: VNS